Microsoft Dynamics 365 Business Central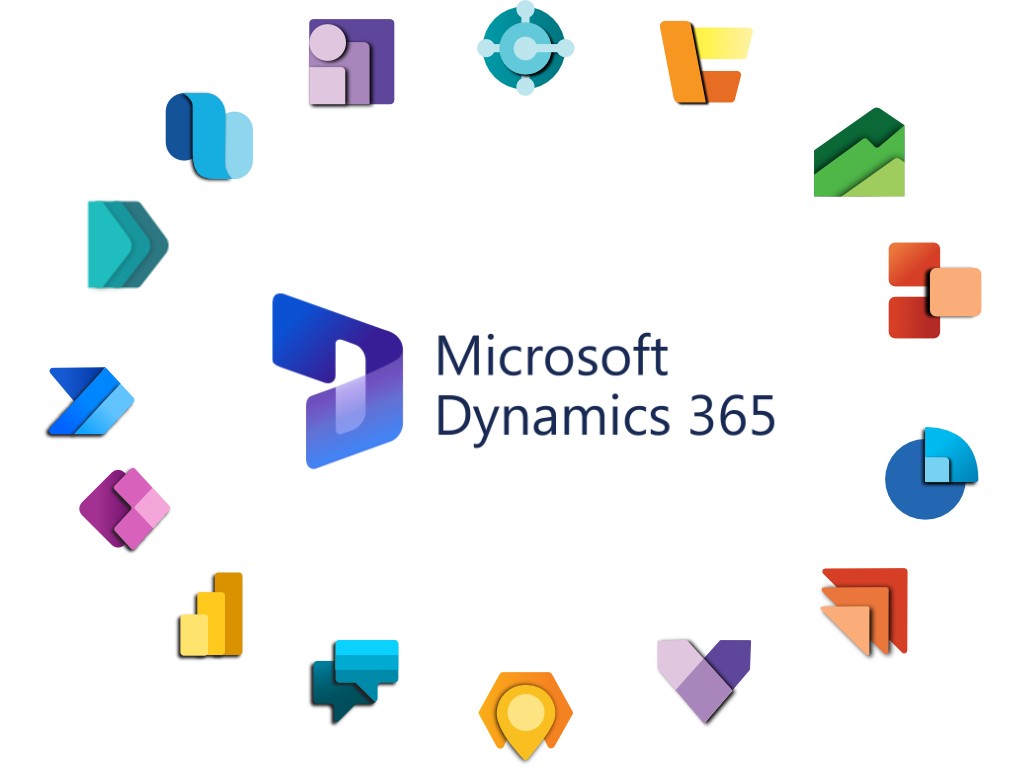 Dynamics 365 Business Central by Microsoft is a complete ERP solution for your growing business. A business solution that uniquely brings together business applications, data, documents, and devices, with your people at the centre, helping them make the most of their time. From server to cloud—desktop to mobile—get one familiar user experience to automate your business, help increase sales, enhance collaboration, and amaze your customers. Microsoft Dynamics 365 Business Central is indeed powerful, agile and simple. ​ It is packed with all the capabilities to effortlessly handle your business complexities in all sectors such as services, manufacturing, distribution and warehousing, construction and non for profit entities.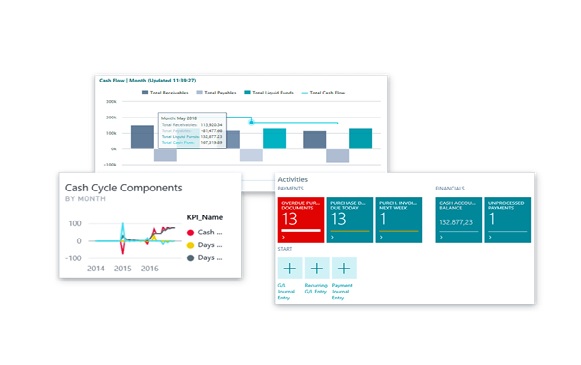 Make informed decisions
Connect data across accounting, sales, purchasing, inventory, and customer interactions to get an end-to-end view of your business. Chart financial performance in real time with built-in Power BI dashboards.
​
Accelerate financials close and reporting
Streamline accounts receivables and payables, and automatically reconcile accounts to close and report on financials quickly and accurately, while maintaining compliance.

​ Improve forecast accuracy
Refine financial forecasts by modeling and analyzing data across multiple dimensions. Customize reports using seamless Microsoft Excel integration.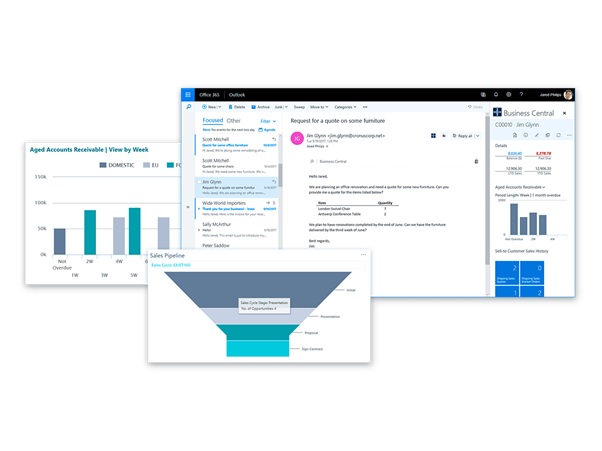 Make smart sales and increase customer service
Deliver value at every point ​
Prioritize sales leads based on revenue potential. Keep track of all customer interactions and get guidance on best upsell, cross-sell, and renewal opportunities throughout your sales cycle.
​
Boost sales and productivity
​ Accelerate the quote to cash process. Act quickly on sales-related inquiries, manage service requests, and process payments—all from within Outlook.
​
Deliver exceptional service
Gain a comprehensive overview of your service tasks, workloads, and employee skills to effectively assign resources and accelerate case resolution.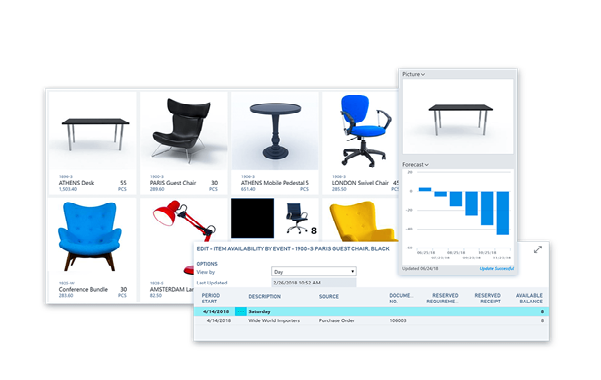 Automate and secure your supply chain
Optimize inventory levels ​
Use built-in intelligence to predict when and what to replenish. Purchase only what you need with dynamically updated inventory levels ​

Reduce stock out costs
​ Maintain the right amount of inventory by automatically calculating stock levels, lead times, and reorder points. Suggest substitutes when requested items are out of stock.

​ Maximize profitability Get recommendations on when to pay vendors to use vendor discounts or avoid overdue penalties. Prevent unnecessary or fraudulent purchases through approval workflows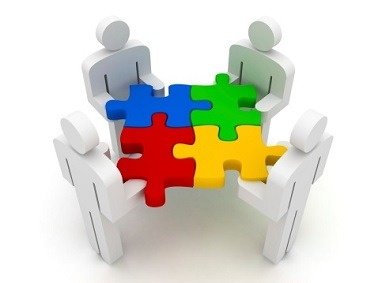 Consolidate subsidiary financials with breeze
Generate group financials with ease
Are you a multi-national company or a local firm with number of subsidiaries or branches? With Dynamics 365 Business Central, you easily consolidate the financials of subsidiaries to enable you make smart business decisions.

Multi-currency in consolidation
You can consolidate across different currencies, chart of accounts and fiscal or accounting years. No need to export reports to excel and do manual consolidation. If you have difference ownership percentages in the subsidiaries ,the system has got you covered. ​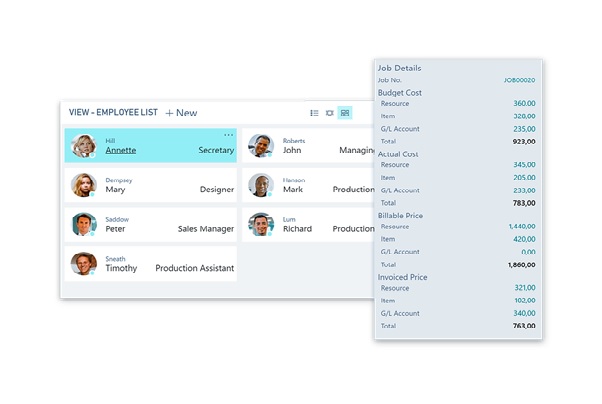 Run projects on time and under budget
Stay on budget ​
Create, manage, and track customer projects using timesheets along with advanced job costing and reporting capabilities. Develop, modify, and control budgets to ensure project profitability. ​
​
Plan with precision
​ Define activities, tasks and milestones under each project and assign costs to them which will be automatically aggregated into the project costs. ​
​
Analyze project performance
Make effective decisions with real-time insight on project status, profitability, and resource-usage metrics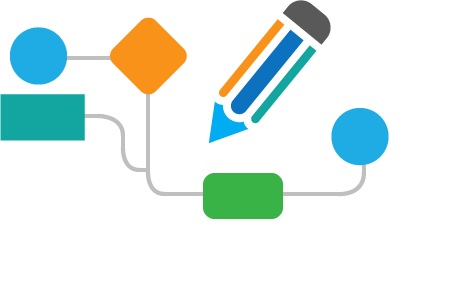 Stay in control of your business ​
Design the flow of documents and their approvals to ensure control of the business. Set up access levels and number of approvers for different transaction levels. For instance, activate the controls relating to vendors to meet some pre-qualification criteria before the vendor is approved and added to vendors list.

Approve documents at your own pace
​As a CEO you can define the day and time to receive request for approvals to ensure you can stay focused at all times. Moreover, you have avenues to set up substitute approvers in case an approving person is unavailable.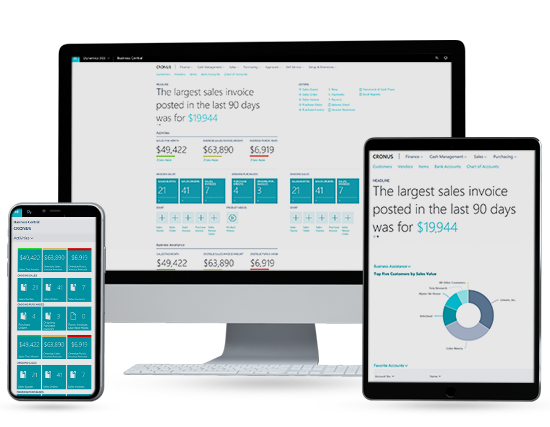 Run your business anywhere
Choose cloud, on-premise, or hybrid deployment
Business Central runs where you need it, in the cloud or on-premises, with the same user experience no matter how you deploy.

Take your business on the go
The mobile version of Business Central supports both cloud and on-premise users with a consistent, modern experience across Windows, Android, or IOS devices.