We help businesses to work smarter and grow faster through strategy, management, technology and risk consulting, to enable them build sustainable businesses with good corporate structures and that support long term value creation.
We help businesses to work smarter and grow faster through strategy, management, technology and risk consulting, to enable them build sustainable businesses with good corporate structures and that support long term value creation.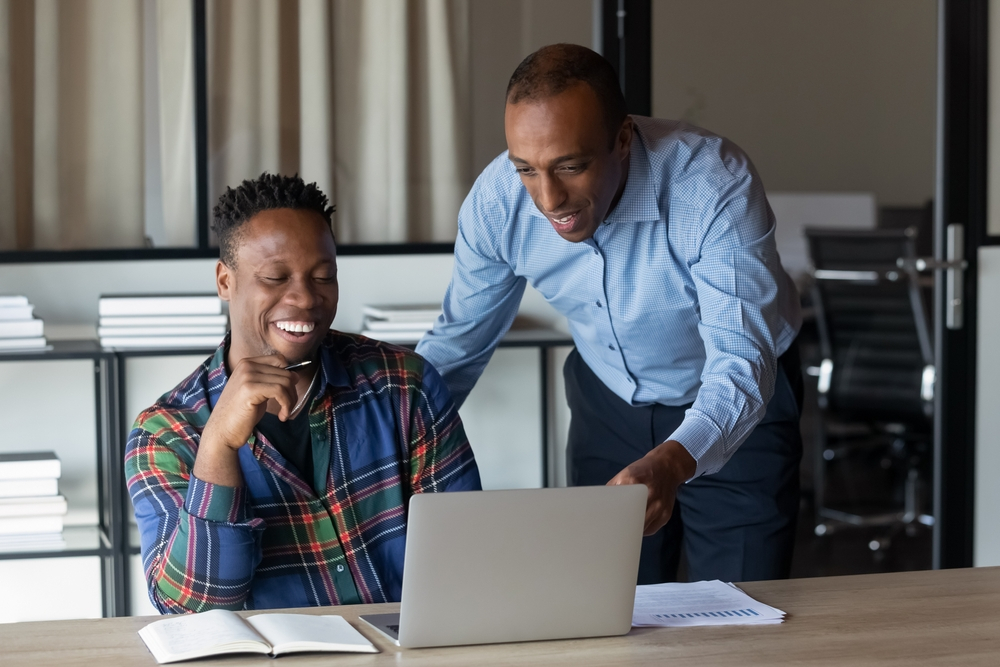 We offers professional guidance and support to businesses in areas such as strategic planning, financial management, operations and process improvement, risk and governance, and human resources management. The goal is to help your businesses make informed decisions, improve its operations, and achieve long-term success.
Payroll Outsourcing
Are you challenged with complicated payroll tax structures or you want to focus on your core business? Then we are here to take care of that burden. At RDK Consulting, we provide high quality and confidential payroll services for domestic and foreign clients who have consultants/employees working in Ghana.

We use state of the art application, PaySpace Payroll & HR for the payroll processing.
• Monthly payroll
• Management of pay slips to ensure that they are confidentially sent to employees.
• Payment of salaries on behalf of clients
• Making statutory payments (SSNIT, PAYE, Tier 2 and 3) for employees
• Annual tax filing on behalf of employees
• Application for Tax Credit Certificates (TCC)
• Provision of payroll advisory support
Enterprise Risks
We advise businesses on their approach to designing and implementing an enterprise risk management (ERM) structure that is practical and cost-effective.
We help businesses to institute internal controls that drive goal congruence to achieve strategic goals.

We also provide internal audit services, which enable Organisations to leverage our methodologies, technology and experienced professionals to deliver a proactive, risk-based function.
Regulatory Services
• Company registration and renewals with various regulatory agencies
• Foreign investor registration with Ghana Investment Promotion Centre (GIPC)
• Technology Transfer registration with GIPC
• Convening and attending board meetings and annual general meetings
• Corporate statutory filings including annual returns, changes in directors and shareholdings
• Drafting of resolutions of board of directors and shareholders
• Foreign investor support services
• Other corporate secretarial services
Accounting Outsourcing
We do appreciate that most SMEs cannot afford engaging professional accountants to help manage their ever-changing financial transactions which will assist them in making complex business decisions. Hence, we have sought to bridge the gap by providing high quality outsourced accounting support services leveraging on cutting edge technology.​​

​ We believe that this arrangement will position entrepreneurs to focus on their core business of growing their companies.
• Maintenance of bookkeeping records, either ongoing or for a defined period
• Financial and tax reporting
• Compilation of annual financial statements
• Annual accounting reporting
• Budget preparation and forecasting for regular financial analysis
• Design and implementation of accounting systems
• Preparation of accounting manuals
• Special purpose reporting
• We can also act as your sounding board throughout the year as your business takes on different challenges and opportunities.
Financial due diligence
Financial due diligence is a core component of company transactions, arising from the need for exercising due care in entrepreneurs' operations. Our services enable a clear evaluation of opportunities and risks to substantially strengthen the investor or buyer's position with the information obtained.

​ Our financial due diligence support can be designed to suit your needs and may include the following:
• Analysis of assets, financial position, and income-generating capacity
• Preparation of adjusted historic performance and key cash-flow indicators
• Analysis of risks, opportunities, and sensitivity in corporate planning
• Development of solutions and strategies for potential deal breakers
• Identification of contingent and doubtful liabilities and other commitments
• Market analysis with respect to market share, segmentation, growth, and competitive position of a company
• Fiscal analysis of a company with the primary aim of detecting concealed liabilities and risks
Employer of Records
We provide Employer of Record Services simplifying the ability of multinationals to expand into the Ghanaian market space.

​ This service is targeted at companies that want to engage employees and handle payroll without setting up a branch office or subsidiary in Ghana.

​ If you are a Professional Employer Organisation (PEO) seeking in-country partner to handle all payroll, taxes, benefits and labour compliance for your contractors in Ghana, we have got you covered.

Recruitment
Human capital is the main driver of business strategy and as firm we have liaised with our partners to develop recruitment strategy to enable organizations achieve their long term goals.
From C Suite, middle management to entry level, we are able to head hunt talents to fuel your business using world class standards and tools.

Business Modelling and Valuation
We have comprehensive suite of Corporate Value Consulting solutions that centers on measuring value while helping organization make better, more informed decisions. We help expedite the deal process, from board-level financial decisions premised on fairness and solvency to timely advice on value measurements stemming from tax strategies and accounting regulations, as well as the significance of capital asset value on your balance sheet. Look to us for advice on valuation, diligence, strategic solutions and tax.